By John Ikani
The 2023 General Elections is fast approaching. How prepared are you to exercise your constitutional franchise come February and March next year?
Recall that the Independent National Electoral Commission (INEC) in February announced that Presidential and National Assembly elections have been slated for February 25, 2023 while governorship and state assembly elections will now be held on March 11, 2023.
It has been close to a year since INEC opened an online portal for intending voters to register before they complete the process of obtaining their Permanent Voters Card (PVC) at a designated centre.
Sadly, not many have taken advantage of the opportunity, especially a sizeable portion of Nigeria's youthful population who recently attained the voting age (18 years) as stipulated by law.
More damning is the recent report by INEC that only 1.3 million Nigerians have valid PVCs, a development which INEC boss, Prof. Mahmood Yakubu described as challenging.
As a media outlet committed to civic education and fostering a sustainable democratic Africa, Heritage Times has gone through the pains of simplifying the steps eligible voters have to follow to get their PVCs and participate in the forthcoming election.
Simple Steps On How To Apply For Voters Card Online In Nigeria
• Visit the INEC portal here – https://cvr.inecnigeria.org
• Tap on sign in if you already have an account or register and fill out the form if you don't. You can just sign in with your Google details.
• Click on Start Registration under the "New Voter Registration" tab.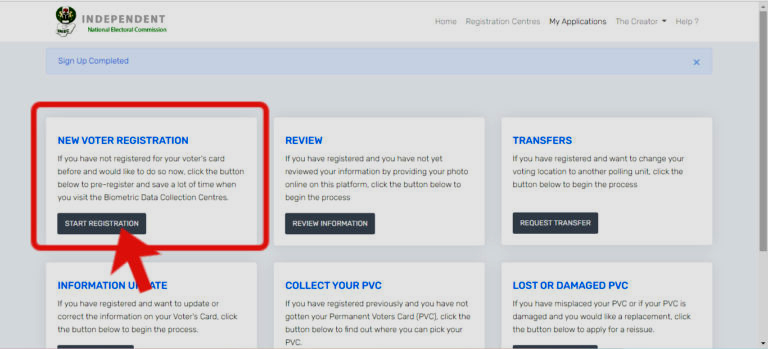 • Click Yes once a declaration page pops up.
• Provide the relevant information in the next stage. Information here includes your biodata, address, birth and origin information, and polling unit.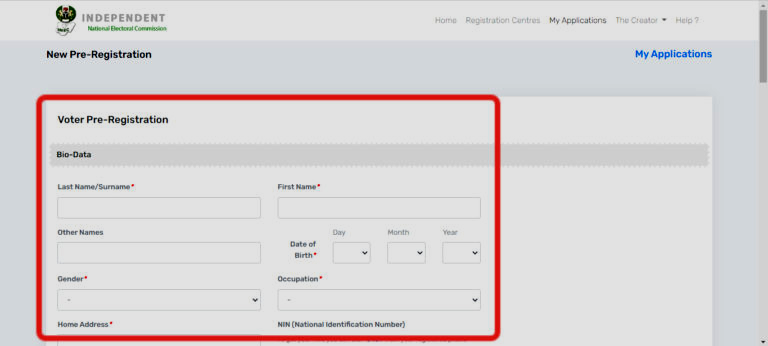 • You'll also be asked to upload a valid identity card e.g National ID.
• Click on Start Camera to take a passport photograph.
• Schedule an appointment to go for capturing at the nearest INEC centre location at a convenient date.
After scheduling your appointment online, you should show up at the physical location to complete your biometric details. Once this is done, further instructions on how you'll receive your voter's card will be given to you at the centre. You should know that you can also save your application and continue at a later date.
There it is, 8 simple steps to join other registered voters to chart a course for the future of the country by voting for the leader of your choice.