By John Ikani
Nigeria's Minister of Justice and Attorney General of the Federation, Abubakar Malami, on Tuesday announced the deactivation of his Twitter account.
"My Twitter account deactivated," the minister posted a screenshot of the Twitter deactivation page on Facebook.
Reactions trailed the post as people under the minister's post queried Mr Malami on how he accessed his Twitter page despite the ban.
Recall that Mr Malami had threatened on Saturday that Nigerians still using Twitter after a press release announcing a ban on the social media platform would be arrested and charged, even though no law prohibiting such action has been enacted in the country.
Since the post was made by the minister there have been over 9000 reactions in 2 hours.
There were already debates about whether or not Mr Malami's deactivation of his Twitter account was a violation of the ban order in itself, since he opened the platform on his mobile in order to deactivate it.
Some people also saw potential illegality from the crypto icon on his mobile.
About the crypto icon
The icon belongs the LATOKEN mobile app. A short description of the app seen on Google Playstore reads: LATOKEN Android app exchange is your fast and multifunctional wallet. Buy or sell crypto instantly with a card. The widest range of digital assets in the exchange is available on LATOKEN directly on your Android device. Buy Bitcoin (BTC), Ethereum (ETH), Ripple (XRP), Shiba Inu (SHIB), or any other crypto and withdraw it in minutes.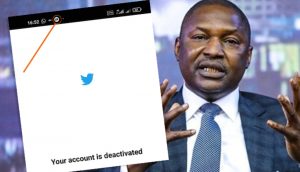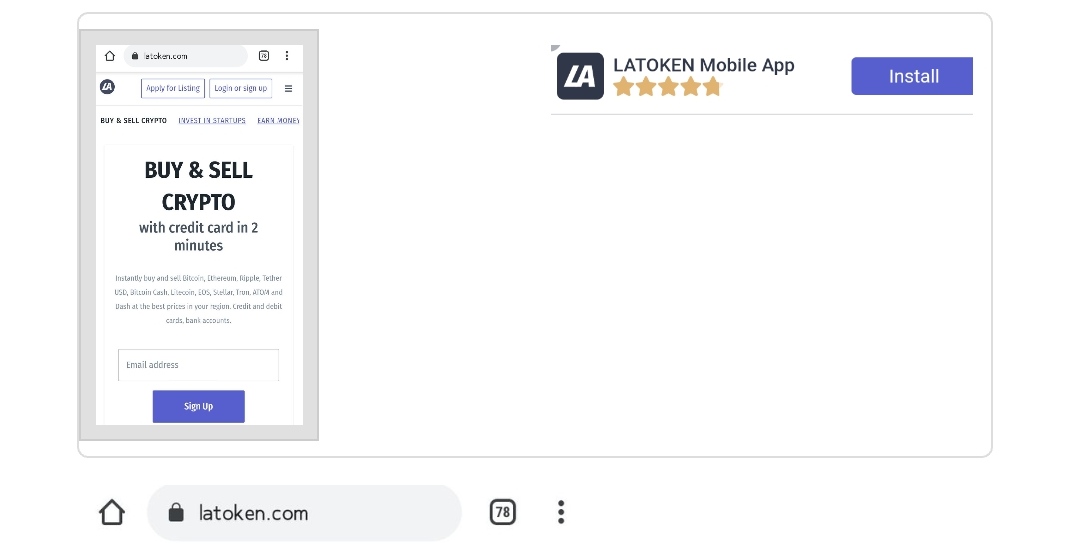 What you should know
The administration had previously banned all trading in cryptocurrencies in Nigeria, saying it was being used to launder money, fund terrorism, amongst other corrupt and nefarious activities.
Banks were also banned from accepting cryptocurrency transactions while some bank accounts that had been used to trade crypto in the past were frozen or restricted.
Although the CBN, which imposed the ban, said it was working to review it, no new guidelines authorising Nigerians to trade in cryptocurrency have been issued.
It was unclear why the attorney-general was running a crypto account. The Nigerian government does not pay salaries in crypto and the AGF is forbidden by law from conducting commercial activities for himself.