A group of Ex Agitators of the third phase of the Niger Delta Presidential Amnesty Programme have congratulated Maj.-Gen. Barry Ndiomu (rtd) as the new interim Administrator of the Presidential Amnesty Program (PAP) and Wilfred Musa the newly appointed Head of Reintegration of the program .
In a statement signed by General Momos Wilberforce National Leader of the group and General. Omoko Vincent, National Secretary says, both men are round pegs in round holes.
The group specifically expressed their joy and appreciation for the prompt deployment of Amnesty beneficiaries for Aviation training under such a short time after their appointments.
The ex-agitators promised to support the administration and called on all stakeholders in the region to extend their support to the Ndiomu administration to enable it succeed in it's assignment.
While applauding the appointment of Wilfred Musa as the new Head of Reintegration of the program, the group insisted that this appointment is appropriate and laudable considering Musa track record and experience adding that they are confident that he will deliver on the goals and aspirations of the new impactful interim administration.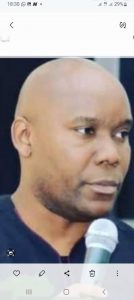 Recall that President Muhammadu Buhari approved the appointment of Gen. Ndiomu as Interim Administrator of the Presidential Amnesty Programme.
He replaced Colonel Milland Dikio (retd).
Ndiomu hails from Odoni in Sagbama Local Government Area of Bayelsa State, and was admitted to the Nigerian Defence Academy as part of 29th Regular Combatant Course.
He was commissioned Second Lieutenant in 1983.
He held several command and staff appointments in the course of his successful military career.
He retired in December 2017.