President Bola Ahmed Tinubu's petrifying announcement of the end of fuel subsidy on May 29, 2023 has since triggered skyrocketing fuel prices in Africa's largest oil-producing nation. And months after he scrapped the dubious subsidy, petrol prices have risen from less N200 ($0.26) to N617 ($0.78) per liter, the highest in the history of the country.
His curtain-raiser pronouncement was a prerequisite for a long term hardship on Nigerians, many of whom have been left rattled till date. Across various social and economic strata, the adverse effects are same, and is manifesting in the living standards of middle and low class Nigerians. The current price represents a new high in the country, as for the first time, Nigerians are witnessing an over 200 per cent increase in petroleum pump price at one fell swoop since the return of democracy in 1999.
Tinubu's Announcement
In his inaugural speech at the Eagle Square, Abuja, after he was sworn in as Nigeria's 16th President, Tinubu told Nigerians publicly that the 2023 Budget made no provision for fuel subsidy and more so, subsidy payment was no longer sustainable.  He affirmed that instead, his government shall channel funds into infrastructure and other areas to strengthen the economy.
"We commend the decision of the outgoing administration in phasing out the petrol subsidy regime which has increasingly favoured the rich more than the poor. Subsidy can no longer justify its ever-increasing costs in the wake of drying resources. We shall instead re-channel the funds into better investment in public infrastructure, education, health care and jobs that will materially improve the lives of millions," he said.
In a televised address to Nigerians on the night of July 31, 2023, President Tinubu again reiterated the reasons why he ended the fuel subsidy regime in the country, insisting that the shady scheme had to end because the country could not maintain it. He preached that the trillions of naira yearly spent to sustain the subsidy were meant to better the healthcare and transportation sector, schools, housing, and national security, among others, but regretted that the monies were being funneled into the deep pockets and lavish bank accounts of a select group of individuals.
"This group had amassed so much wealth and power that they became a serious threat to the fairness of our economy and the integrity of our democratic governance. To be blunt, Nigeria could never become the society it was intended to be as long as such small, powerful yet unelected groups hold enormous influence over our political economy and the institutions that govern it.
"The whims of the few should never hold dominant sway over the hopes and aspirations of the many. If we are to be a democracy, the people and not the power of money must be sovereign," Tinubu Declared.
But even with the end of subsidy, experts have posited that the petroleum import-dependent West African nation would still have to pay more on refined fuel, because of factors such as uncontrolled weakness of the local currency over the dollar, among many others. Successive governments had at various times raised the pump price of petrol, even as the four refineries in the country remain comatose, gulping billions of naira in what has been dubbed "turn-around maintenance".
Nigerians Gasping For Air
A Survey conducted by Heritage Times HT revealed that 7 out of every 10 Nigerian has parked their vehicles at home, and have resorted to transiting to and from work via public transport. While 70% of respondents who replied HT's questionnaire, disclosed that they have abandoned their cars at home, and have resorted to public transport for their day-to-day commuting, part of the remaining 30%, however, said they were struggling to run their cars (except for Federal Government-fuelled official vehicles).
The reason for this, according to the Survey escalated to civil servants, small and medium business owners, professionals and private sector workers, was that opting for public transport was more cost-saving. However, out of the 7/10 statistics, a fraction said their cars were not totally overhauled. They said while they use public transport on work days, their cars are reserved for special trips like attending Church/Mosque, family outings or to meet up 'special' business clients.
"The removal of fuel subsidy has affected me greatly. I go to work 2 to 3 times a week now. This has affected my job and reduced productivity. As a car owner, I don't use my car the way I used to. I even use public Transport sometimes to go to work just to reduce cost," Yusuf Dennis Omata, a 35-year-old Civil Servant told HT.
Francis Adeniyi, a 32-year-old Broadcast Journalist said the fuel subsidy removal "has greatly affected" his spending power. "I now have to spend the better part of my salary on transportation. And due to the nature of my job, it's very difficult to work from home, I have to always be on the field to get real time reports and information which means I spend an average of about N5000 to N6000 just to move from point A to point B," he added. "I have had to park my car and take to public transport because before now, filling up my tank cost me N11000 and it carries me from Monday to Friday, but now it's about N43000, and if I have to spend that on fuel four times in a month, there'll be nothing left from my salary". "Of course it has affected me adversely, because prices of goods and services have all gone up. But I believe it's a sacrifice that has to be made. I just hope government will be sincere. As for my job, I have none. I'm a retired civil servant though my pension has been stagnant since my retirement 10 years ago and I learnt it can't be increased because we are on annuity under the contributory pension, yet prices are skyrocketing daily," Kehinde Bodunde, a retired staff of the Public Affairs Department of the Federal Housing Authority posited.
Sharp Drop In Sales Across Refill Stations
In September last year (while subsidy still existed), the Nigerian Midstream and Downstream Petroleum Regulatory Authority (NMDPRA) calculated that Nigerians consume 66.8 million litres of petrol daily. Fast-forward to June this year, barely a month after subsidy was ended, the NMDPRA informed that Nigeria's average daily petrol consumption had fallen by 28% to 48.43 million litres. It is expected to further reduce, the agency said.
This indication that consumption of the commodity had dropped was further corroborated by HT's outfield correspondent who visited several petrol refill stations in Abuja, the Nigerian capital. Mr Jacob, a Supervisor at the Danmarna Filling Station in Wuye, told our correspondent that business had been moving well before the fuel subsidy removal. He said his company sold at least 40,000 liters daily, but after fuel subsidy removal, they struggled to sell half of that figure daily. The Supervisor testified that prior to the end of subsidy, car owners comfortably bought above 30-50 liters during one refill, but currently, they find it hard to buy above 10 liters.
At the popular AY Shafa Refill Station along the Kubwa expressway, the situation was no different. The Manager who spoke anonymously, informed that before fuel subsidy removal, they sold 50,000-60,000 liters daily. At the NNPC Refill Station in Wuse, a fuel attendant told HT that only a handful of people fill their tanks these days.
Cost Of Intra/Inter City Travel Doubles
The rippling reality of increase in prices of goods and services triggered by the fuel subsidy removal especially transportation, also comes with over 100% increase in cost of intra and inter-city travels, as passengers across the country now pay more to arrive their various destinations.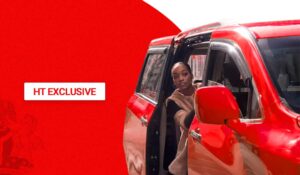 Their best option is to carefully select their movements within and outside their localities.
For instance, from Abuja to Umuahia in Abia State which before now cost between N14,000 to N15,000 on a Toyota Sienna trip, now goes for a whopping N25,000 to N31,000 depending on the transport company. Also, Abuja to Bauchi, which before now costs N4,000 in an 18-seater passenger bus, now goes for a double price at N8,000, while Abuja to Benin, formerly N12,000 now costs as much as N25,000.
Similarly, from Markurdi, Benue State to Abuja, before subsidy removal, cost N4,000. At the moment it goes for N9,000 or N10,000. Also, some popular transport companies which before now charged between N14,000 to N15,000 from Abuja to Ajah, Akowonjo, Cele/Okota, Festac, Ikotun, Iyana Ipaja, Jibowu, all in Lagos State, now travel for N31,000.
No doubt, this has forced down the number of vehicles plying the Nigerian roads. For the rich and the middle class also, they have reduced the number of cars in their fleets. Our correspondent also observed that the customary traffic gridlock in strategic locations across the Nigerian capital and the adjoining routes have drastically reduced. Situation report from other states also suggest same. For instance, the Abuja-Keffi (Nasarawa State) expressway which has for decades remained a source of worry to commuters, no longer witness the heavy traffic jam it was hitherto known for.
Report written by Emmanuel Nduka, Enyichukwu Enemanna and Esther Adesulu