Prince Philip, Duke of Edinburgh (born Prince Philip of Greece and Denmark on 10 June 1921) was a member of the British royal family and the husband of Queen Elizabeth II.
With News of his passing this morning, 9 April 2021 Heritage times brings to you some the notable facts about the late Duke.
He Was An Accomplished Naval Officer 
After leaving school in 1939, Phillip joined the Navy as a "special entry" cadet and was awarded Best Cadet prize. In 1941 he was appointed to battleship HMS Valiant in the Mediterranean Fleet, where he took fought against the Italian Navy. He was given special mention for his operation of searchlights during the action by his Commander-in-Chief.
He was promoted to sub-lieutenant and then became a lieutenant at 21. At the end of World War II, he served in the Pacific and was present in Tokyo Bay for the Japanese surrender in 1945. He was promoted to Commander in 1952, before leaving the navy the same year, after the Queen took the throne.
In the same year, he was also appointed Admiral of the Sea Cadet Corps, Colonel-in-Chief of the Army Cadet Force and Air Commodore-in-Chief of the Air Training Corps. When he turned 90, the Queen made him Lord High Admiral head of the Royal Navy by title only.
He was the longest Royal Consort
As the Queen's royal consort, Prince Philip completed 22,219 solo engagements between 1952 and then he retired from public duty in 2017. During that time, he gave 5,496 speeches and was a member, president or patron of 785 organisations. He accompanied the Queen on all of her 251 official overseas visits, and also undertook 223 solo visits to 67 Commonwealth countries, and 385 visits to 74 other countries. He is also the oldest ever male royal in British history.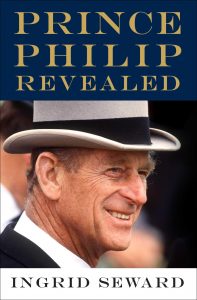 During his time as the Queen's consort, Prince Philip authored several books. Titles include Competition Carriage Driving, which is a book on the sport that includes dressage and a cross-country marathon obstacle course, and Men, Machines and Sacred Cows, which is a collection of essays, lectures and speeches by Prince Philip that concentrate on science, technology and design.
He was the first member of the royal family to be interviewed on television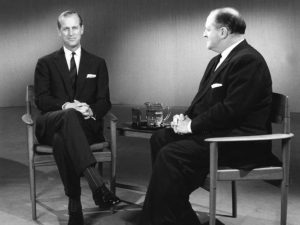 In 1961, Prince Philip appeared on British current affairs show Panorama to talk about his involvement with Commonwealth Technical Training Week and to publicise apprenticeships for young adults. It's believed to have been the first step to showing the Royal Family that there could be benefits in talking to the media.
He is the Youngest and only son of Prince Andrew of Greece and Princess Alice of Battenberg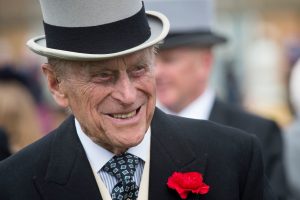 The Duke is the youngest child and only son of Prince Andrew of Greece and Princess Alice of Battenberg. His paternal grandfather had been Prince William of Denmark until he was elected to be King George I of Greece. King George's sister, Alexandra, married Edward, Prince of Wales, later to become King Edward VII, and his sister, Marie, married Emperor Alexander III Russia. The Duke renounced his Greek royal title in 1947 and became a naturalised British subject following his service in the Royal Navy.
He Enjoyed Painting Landscapes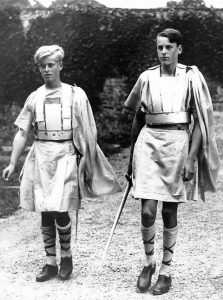 The Duke enjoyed painting landscapes in oils. A friend persuaded him to take it up but it was not until he met Edward Seago, when he was staying at Sandringham as a friend of the late King and Queen, that he began to appreciate its complexities.