By Chioma Iruke
The sit-at-home protest proffered by the Indigenous People of Biafra (IPOB) to protest the alleged plans by the Federal Government to hold its leader, Mazi Nnamdi Kanu, was Monday August 9th observed fully across Eastern states in Nigeria, Heritage Times investigations has shown.
Our correspondent noted that there was little or no activity in the east, with major markets, schools, religious centres and transport companies closed as at 3pm when this report was gathered.
Despite various threats by Eastern governors, residents fully obliged to the order even at government establishments.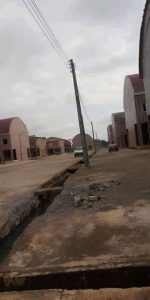 There were no sight of the Nigerian security team patrolling thus, any violent outrage would mean 'every man for himself'.
The ever-busy and gridlock-prone Niger Bridge was a ghost of itself from both the Onitsha and Asaba ends, as the area was completely deserted.
Also, the Ebonyi International market was under lock, with both traders and buyers nowhere at sight.  Calabar/Afikpo the ever busy Express way in Abakiliki, was empty and scanty.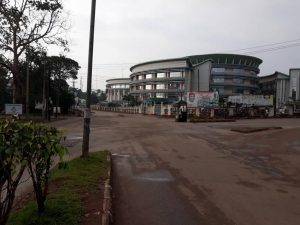 In Aba, the popular Aba Okigwe road was empty as well. The always busy Ariaria market seemed like a ghost hub, as well as the Federal road Aba, and the popular Isi gate in Umuahia.
Amakohia in Imo State was also seen to be with total compliance.
In Enugu, the ever busy ShopRite area which hosts the biggest mall in Eastern Nigeria, was very empty, with neither workers nor customers in sight.
The ever-busy Onitsha Enugu expressway from Niger Bridge Head area of Onitsha to Upper Iweke through Army barracked to Ziks roundabout, to Nkpor and old Ogbunike toll gate were completely deserted by residents as no private, commercial buses and tricycle were sighted along the areas.
All the markets in Onitsha including the popular and highly populated Onitsha Main Market, Ochanja Central Market, Bridge Head Medicine Market, popularly known as Ogbo Ogwu, and the Bridge Head Market housing over 28 autonomous markets were all shut for business, as well as the popular Onitsha food markets Ose Okwodu, Coca Cola market located along Onitsha Enugu expressway and Relief Market Okpoko were all shut from business activities.
All banks located within the East, its environs and suburbs, were all closed.
Recall, on Sunday there was a viral statement allegedly released by Mazi Kanu's brother, that the Sit-at home has been suspended.
IPOB, through its Directorate of States, DOS, led by Mazi Chika Edoziem and its Media and Publicity Secretary, Emma Powerful, vehemently dismissed the reports, stating that it could not discourage the people in the east from staying at home as directed by the pro-Biafra group.
Sahara Reporter had reported that a traveller was burnt alive for not keeping to the directives of the self-determination group.