Policy Shapers, the youth-led policy advocacy group leading the #ReformIELTS advocacy campaign for the exemption of Nigeria and other English-speaking African countries from writing IELTS exams, says recent comments made by the UK High Commissioner to Nigeria, Catriona Laing, regarding the imposition of the English language proficiency test on Nigerians, justifies the group's advocacy for Nigeria's exemption.
The campaign
The group leading the #ReformIELTS campaign which seeks the inclusion of Nigeria and other English-speaking African countries in the UK government's Majority English Speaking Country (MESC) list had earlier in October 2021, written to the UK Home Office to demand why Nigerians and other citizens of anglophone countries in Africa needed to prove their English speaking proficiency before they are granted a visa to work or study in the UK.
The cost of the IELTS Exams, which currently stands between N80,000 and N90,000 in Nigeria, is three times the country's minimum wage of N30,000.
Apart from its high cost, the test is only valid for two years and can only be taken in 12 cities across the country.
In contrast, French Proficiency tests cost half the minimum wage and last a lifetime.
Policy Shapers had earlier also in October 2021, secured the endorsement of Prof Yemi Osinbajo, Vice President of Nigeria, and caught the attention of the BBC which has since put an international spotlight on the campaign.
"I entirely agree that as an English-speaking country, we should be beneficiaries of some concession as opposed to being forced every two years to take the same test especially if one has passed it before. This is something that we should really work on. I will ask the Minister of Education as well as the Minister of Youths and Sports exactly what is going on about this," said the Vice President.
With over 74,000 supporters amassed on their Change.org petition, Policy Shapers continues to push for this reform which would benefit millions of Nigerians with ripple effects of the campaign already being felt in other English-speaking countries in Africa and Asia.
What the UK High Commissioner is saying
Ms Laing, in an exclusive interview with Premium Times published on Monday was quoted as saying the English proficiency test imposed on many seekers of academic and other types of opportunities in the United Kingdom (UK) confers more advantage on Nigerians than citizens of other nations required to take such tests.
According to the UK High Commissioner: "As far as I am concerned, it is actually an asset and an advantage to Nigerians compared to many others," she said.
Ms Laing added that she does not think that the test constitutes any problem for Nigerians, saying they "actually do well in the English proficiency test."
"So, it is actually an advantage for Nigerians who can pass much more easily than a lot of other people can," she added.
Policy Shapers reacts
In a swift reaction, Policy Shapers led by its founder, Ebenezar Wikina, issued a statement, stressing that the High Commissioner's statement is contradictory and only justifies why the group has continued to press on with the #ReformIELTS advocacy campaign since October 2021.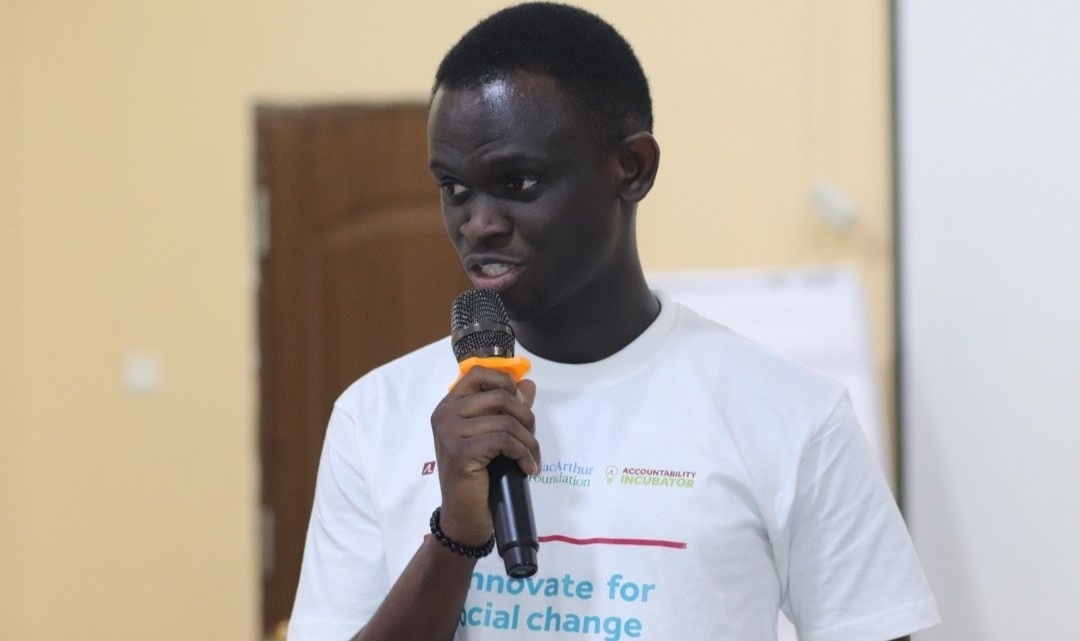 Mr Wikina said: "The fact that Nigerians pass these English proficiency tests very well, as admitted by the High Commissioner, only goes to show that Nigerians are proficient in the English language, hence, Nigeria should be included on the MESC list and its citizens should not be subjected to writing the IELTS. The whole process is demeaning and questionable."
He continued: "I strongly disagree with the High Commissioner that the IELTS is an advantage for Nigerians. No, it is not! Studies show that Nigerians spend up to 5 billion Naira per annum on these tests and that doesn't look like an advantage to me, if you ask me.
"Why is this same advantage not extended to Jamaica, Malta, Barbados, Guyana, Trinidad & Tobago, and the other countries on the UK exemption list? Why are commonwealth countries in the Caribbean community exempted from taking these tests? Whereas citizens from African commonwealth countries are made to write English proficiency tests that cost up to thrice their minimum wage and their results are valid for only two years; it is unacceptable!"
Mr Wikina also noted that at the request of the UK Home Office in London, Policy Shapers has provided up to 20 pages of evidence to support Nigeria's inclusion in the MESC list. He said, "On February 14, 2022 the Policy Shapers community put together a robust 15-page policy brief with data from the UN, English Proficiency Index, West Africa Examination Council, Migration Policy Institute, etc. to defend the call for exemption.
"When the Home Office wrote us in March 2022 requesting for more data, we went to work again and provided an additional 5 pages of evidence from the World Bank, World Population Review, Census Bureau of the United States, etc to further add to our argument. However, since we wrote to the Home Office on April 14, 2022 they have refused to respond or acknowledge our latest evidence pack despite the fact that we have sent up to five reminder emails in two months."
Commends UK Nursing Council for English requirement consultations
Policy Shapers went on to applaud the UK's Nursing and Midwifery Council (NMC) for opening consultations on reforming its current English language policy which mandates Nurses and Midwives from Africa (including Anglophone Africa) to write IELTS before joining the NMC.
Disclosing the group's engagements with the NMC, Mr Wikina said Policy Shapers wrote to the council on June 9 sharing the evidence it has gathered over the past 8 months in course of its engagement with the UK Home Office to validate why Nigerians should be exempted from IELTS exams.
"After formally acknowledging the documents shared by Policy Shapers, the NMC on June 17 announced it has launched consultations on its English language requirements to give people the chance to have a say on its current policy," he said.
Checks by Heritage Times (HT) confirmed that the NMC wrote on its website: "We regularly review all our regulatory standards and requirements. We know some people have concerns about whether our current English language requirements are fair and reliable for everyone. It's a priority for us to make sure they are. We're now launching a consultation on our current English language requirements…We're consulting on two areas. First, our approach to testing. Secondly, whether we should consider accepting other evidence of English language competence. This might include employer references, evidence of unregulated practice in UK health and care settings, or postgraduate qualifications that people have studied in English."
Mr Wikina said the group shall continue to engage with the NMC regarding the consultation process to ensure that marginalised voices are well represented and operational terms in the consultation survey are properly defined to ensure the integrity of the process.