By John Essien
Former Barcelona, Chelsea and Inter Milan Forward Samuel Eto'o has refused to pay child support for his 22-year-old daughter, Erika do Rosario who he discovered to be his biological child earlier this year.
It would be recalled that a Madrid court delivered a verdict that Eto'o must pay a €1400 allowance per month to the woman as child support.
However, Eto'o has never acknowledged that he is the dad of Erika and did not attend the court proceedings, which came to a conclusion in February, to prove this as fact.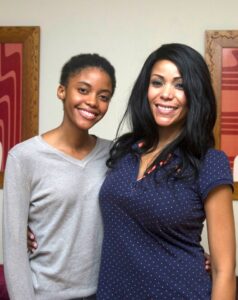 According to reports, the ex-Cameroonian footballer has refused to pay child support and has been quoted saying: "I don't care if the mother and child die, leave me alone".
Samuel Eto'o now owes Erika and her mother an unpaid allowance of €40,000.
Erika's mother reportedly met the ex-Cameroon forward in a Madrid nightclub in 1997 when he used to play for Leganes and found she was pregnant in 1998.
Prior to his retirement in 2019. Eto'o enjoyed a hugely successful career and is widely recognised as one of the greatest African footballers of all time.
He scored 70 goals across four seasons at Real Mallorca before starring at Barcelona between 2004 and 2009 – netting 130 goals in 199 appearances, winning two Champions League titles in the process.
In December, 2021, the four-time African Footballer of the Year was elected President of the Cameroon Football Federation (FECAFOOT).